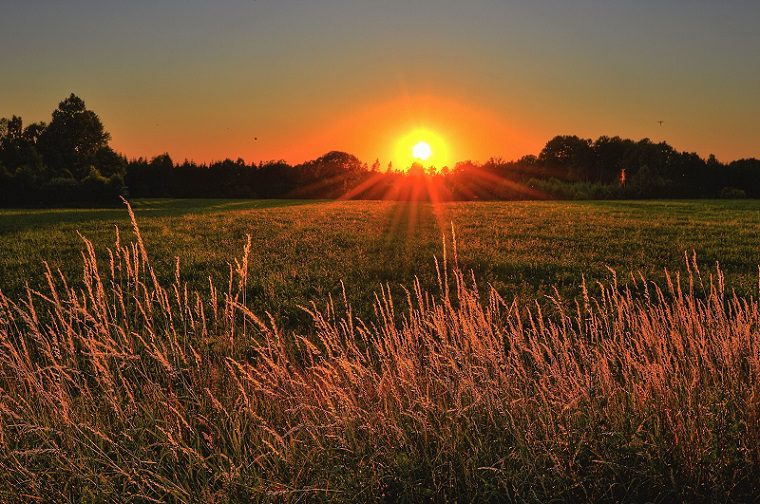 Hello friends! The beautiful Summer season has started, and I have something exciting to share: "the old is gone, and the new has come" (this quote reminds me of one of my favorite Bible verses, found in 2 Corinthians 5:17). I've recently rebranded my business, and have created a new website where I'm offering a unique coaching program. I spent nearly a decade in the professional organizing industry, clearing physical clutter and setting up many organizational systems for clients. In 2015, I started my first coaching course and began to recognize how life changing it was not just for myself, but for others. The 'coach approach' way of working helps my clients gain deeper awareness into their inner clutter of heart, mind and soul. I discovered coaching to be a tremendous gift, and continued taking courses with growing passion. As some of you know, I was the midst of receiving my professional life coach credentialing in 2018 when I faced the most traumatic loss of my life; my brother Mark died by suicide.
I found myself traveling on a long, painful journey of healing through trauma and loss. As I began to unpack grief, I noticed I needed a lot of solitude and rest for my soul. I started to hunger and thirst for God in ways I never had before, and found such healing in His Presence. Along the way, I gathered many amazing tools & strategies that helped me find hope and meaning through loss. It shifted the focus of my work. I've since had the privilege of training with David Kessler & Dr. H. Norman Wright in the areas of grief, loss and trauma. I now hold two additional professional credentials as a Certified Grief Coach and Certified Grief Educator. With this said, I decided to take steps of faith and pivot my business towards coaching, which I believe leaves more of a lifelong, lasting impact upon the lives of the people I serve.
So, what does this mean for YOU? There are a few things to note:
You will remain on my mailing list (of course, unless you don't wish to!) and receive once in a while updates, as well as a monthly Blog post which I've entitled "Coffee With Jesus". (I plan to send just one post a month, as we all get way too many emails coming from so many sources.) These five minute faith-based reads will contain life changing insights given to me during my morning quiet times of soul rest. I look forward to what God has for me to share with you! I trust they will provide you some 'sticky note' takeaways to encourage you on your own journey of life.

I invite you to check out my new site at

www.carriecoopercoaching.com

. I absolutely love working with clients virtually through my 'New Day Dawning' program, which combines a model of life, grief and organizing coaching to impact every area of life. The process works because it is collaborative and customized to each individual and their specific needs. I've also designed a beautiful free resource called Experiencing Soul Rest. If you'd like me to email you a copy, I'd be delighted to do so. Simply reach out at

hello@carriecoopercoaching.com

or text me @ 973-953-2236. I'll send one over right away – pinky promise!

I'd be so grateful if you'd share my website, Blog posts, and/or contact information with others you know, who you think may benefit from the life coaching services I offer. It truly is a transformative gift to oneself, to be able to process and GROW through challenges in a private, sacred space. My clients tell me they feel seen and heard as they receive lots of support, encouragement and accountability in moving towards their goals. Here is a beautiful Testimonial from a precious gal I'm currently working with (her name is changed to protect privacy):
"I reached out to Carrie for coaching because I knew it was time to get my life back on track. I had a bad experience in the past with a practitioner and was hesitant to start working with someone again. However, Carrie was the perfect person to set my mind at ease as she welcomed me into a safe, non-judgemental space. I was grieving a myriad of losses and coaching has helped me take the necessary steps towards healing. The accountability and goal-setting is exactly what I needed to get "unstuck." With each session Carrie has kept me focused, even when I've started to waver on achievable goals. As a result, I've had so much more clarity of mind and peace throughout this process. I'm thankful, as Carrie says that "there is no timeline for grief." This journey has been challenging for me, but doing the hard work is making me a better person and parent."

Faith, New York
Feel welcome to reach out with any questions. I look forward to staying connected with you!
To Your Growth,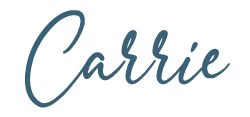 Carrie Cooper is a Professional Life Coach who works with overwhelmed women who have experienced loss, and helps them face the overwhelm, move past feeling stuck, and find their way forward with hope and a deeper purpose. Carrie specializes in grief, disorganization and challenging life transitions. If you (or anyone you may know!) happen to be feeling alone and in need of help, contact Carrie here to schedule a complimentary, get acquainted 30 minute Consult call.