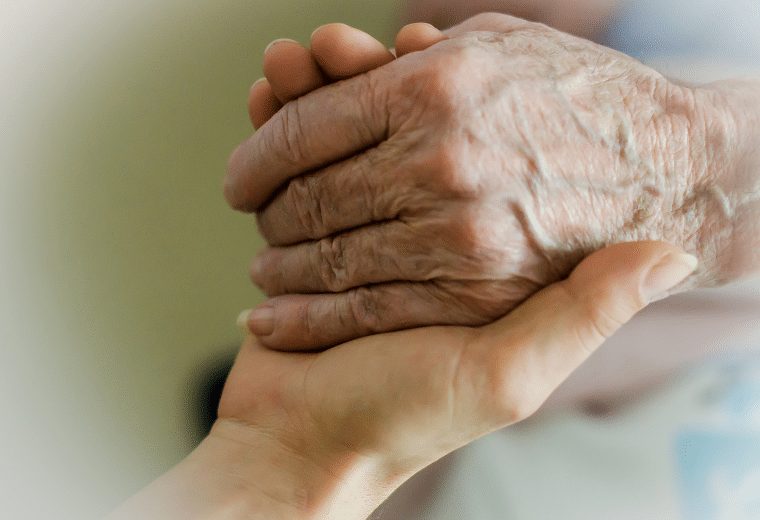 Hello friends – the holidays are here, and I recognize how hard they can be on many of us who feel alone. With the pandemic restrictions, we may not be able to spend time with those we love. We are all keenly aware of what's been lost, whether it's a person, place or thing. Human tendency is to avoid what hurts, and stuff painful emotions down into our cluttered souls as we seek peace. I've had to say goodbye to many things in life, but the toughest is always having to say it to people I love. Sometimes I shout "Bye, love you!" to one of my children, whether they are off to work for the day, or leaving for a semester at college. I've said it as a farewell to clients who have moved out of state, or friends with whom I've had a wonderful visit. Despite the initial ache, this phrase is spoken with the assumption we'll talk again one day. 
But how do we respond when it's time to say the saddest goodbye of all; the tender whisper of "I'll miss you" to one who is dying? Not long ago, I said this to a precious client. I worked with Emily (name changed for privacy) for the past several years, initially with a team of other organizers. We'd spent countless hours clearing physical clutter that had built in her home for decades. We transformed each space into a haven that Emily was able to comfortably live in with her chronic health issues. Over the last year however, it became evident that her life was ebbing away. Three months ago I received the call that she didn't have much time to live.
We had reached a point where organizational services were no longer needed, but what I ended up being given by God was a treasured gift: of saying goodbye. I began to come alongside Emily in a new way. I was graced to be present in her home, sitting at her hospice bedside the last few weeks of her life. Although she slept a lot, I am incredibly grateful for every single moment with her – to play quiet music, pray for comfort from suffering, speak Peace over her and simply hold her hand. I told Emily how much she meant to me; that I would miss her, the silly emails she sent, her quirky sense of humor, and the stories she'd shared.
I felt pressed to go see Emily one more time that last week, despite the long drive and busyness of life. When I stepped into the room, I heard the familiar sound of the oxygen machine humming in the background. Yet as I felt her feverish forehead, and listened to her labored breath indicating that the end was near, I knew I was on sacred ground. With tears flowing, I felt privileged to just be present – to hold her hand tightly, and remind Emily she was not alone. I whispered "Goodbye, I love you so much" to her that night. I received a call the next morning that she had passed away. I will never forget these special moments that Jesus allowed me to have with her. 
Despite the incredible sadness I experienced in the days that followed, I discovered some important lessons in yet another journey through grief. Although Emily is no longer here in a physical sense, I will always carry her with me. I've been incredibly blessed to have a treasure of memories of time spent together, to pull out anytime. I've also realized that saying goodbye is not about avoiding somber feelings and trying to quickly move on, but rather slowly processing through them to keep moving forward – which is the opposite of forgetting. It's about learning how to keep on saying "Hello there" to the ones we love, in new ways. This doesn't mean we miss them less, or that we don't feel heartache at their memory. We simply learn to respond differently
What or who have you had to say goodbye to? 

How can you begin to release the pain that clutters your life?

What can you do to create precious moments of remembrance for what's been lost?
I'd love to hear your responses!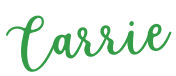 Carrie Cooper is a Certified Life, Grief & Organizing Coach who is passionate about helping others clear clutter of the home, mind and soul. She loves working with overwhelmed women who are feeling stuck in life transitions, grief and loss, helping them move forward with peace and purpose. If you (or anyone you may know!) happen to be feeling alone and in need of help, contact Carrie here to schedule a complimentary, get acquainted 30 minute call!